Spot Light
Hemera E400
LED AOI Light Source
Features

■LED light source:
Eenergy-saving and power-saving, significantly improving the problem of multi-metal light decay, and the light source is more stable.
■Lifespan:
Greater than 30,000 hours, which is 14 times longer than traditional multi-metal light bulbs.
■Multi-color filter:
Can be used according to user needs to expand the range of colors (up to 4 colors) supported.
■Easy installation:
Can be directly replaced in the lightbox without any changes needed.
■Wide range of applications:
400W high power can directly replace the light source box (250W&350W) of Marco giant inspection machine, support remote control.
Specification
■Model type: Hemera E400
■External power supply:Universal input AC100- 240V;50Hz/60Hz,
共用 220VA
■LED
1.White LED(7500K)
2.LED Expeced Life:Approx. 25,000 Hrs
3.At 25°C ambient temperature,
LED light fades to 70% of initial intensity with average use
hours (Not guaranteed)
■Light intensity:Initial>7000 lx
■Function
1. Manually adjust the intensity arbitrarily
2.D-SUB 9Pin Remote turn on/off light function
3.LED over-temperature protection device
■Operating ambient temperature:10℃~40℃
■Relative humidity: <80%RH(at 25℃)no condensation
■Power consumption:Approx.400W
■Dimensions(mm):206W×220H×365L
(Excluding protrusions)
Spectrum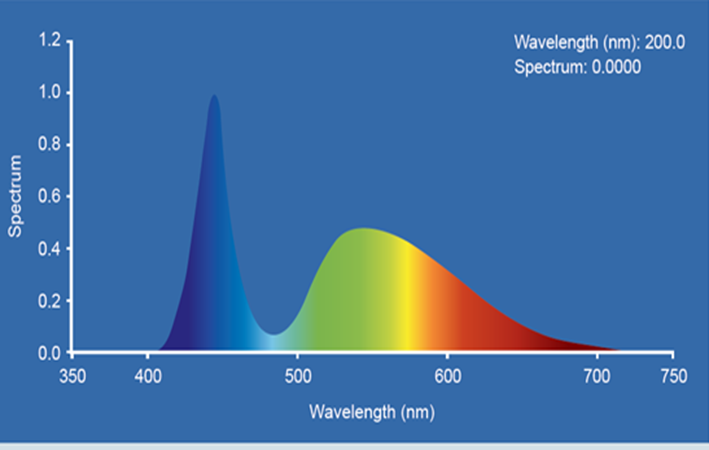 Dimensions(mm)