Scientific Research
Hyper EN-100
Broadband Excitation Illuminator for Fluorescence Microscope
Features

1 LED Light source:
Eco-friendly design, long life, instant on/off, stable light output, and free light bulb change.
2 Broadband spectrum:
Broadband spectrum (365~700nm), sufficient to use in all research occasions related to fluorescence, such as DAPI, GFP/FITC, Mcherry/Texas Red.
3 Simple operation:
Easy operation with power on/off and intensity control.
4 Low photo-bleaching rate:
LED cold light used : increase the fluorescence cell sample survival rate.
5 Reverse light output with liquid light guide:
"Small light engine and liquid light guide design, perfect for research laboratories with limited space."
6 Custom thermal system for LED light engine:
"Custom designed thermal system effectively control the light engine/illuminatorat the best operation temperature ensure the illuminator performs at best conditions."
Description
The YODN Hyper EN-100 illuminator is a state-of-the-art light source that has been specifically designed for fluorescence microscopes. Equipped with the latest LED light engine, it produces a broad spectrum of light that can fulfill the most demanding research lighting requirements. This illuminator provides energy efficiency that allows for easy execution of work. With the use of the latest LED technology, the EN-100 produces a spectrum range from 365 to 700nm, making it a true broadband illuminator that can support different fluorescence excitation such as DAPI, GFP/FITC, mCherry/Texas. Additionally, the long lifespan of the LED ensures that bulb replacements are not a concern.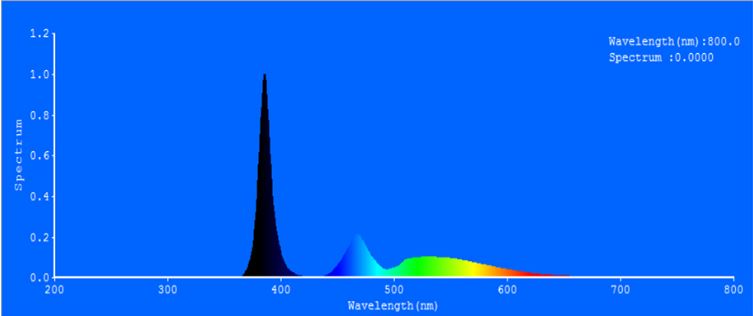 1

Wavelength range

365~700 nm

2

LED peaks/FWH

385/20 nm, 475/40 nm, 560/80 nm

3

External power supply

Universal input 100-240VAC 50/60 Hz

4

Power consumption

50W

5

LED on/off response

1 ms

6

LED expected life

25000 hours

7

Controllor

1.ON/OFF / 2.LED intensity adjustment (all channel)

8

Dimensions (mm)

Illuminator : 111*106*165 / Power supplier :67*167*35

 

*385nm can be changed to 365nm、405nm;made by order.